About Dennis Pietrantonio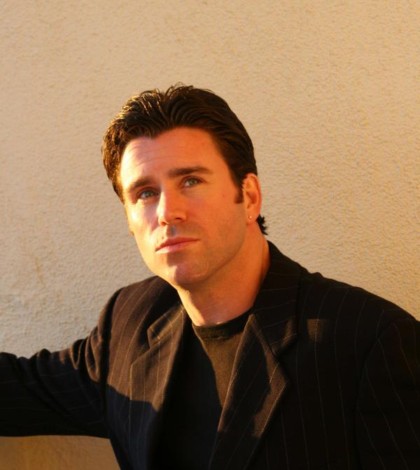 Dennis Pietrantonio
Dennis Pietrantonio is an Irish/Italian Actor born in South Boston. He is the Grand son of Pelino Pietrantonio who was also an Actor and Entertainer in Show Business. Pelino was friends with Frank Sinatra and Perry Como, Peter Falk and Nate King Cole. The youngest son of William Pelino and his Mother Linda Rose. Dennis Started acting in plays when he was 6, with the lead in Yankee Doodle Dandy (1976), then The lead (Danny Zucco)in the play Grease(1982) when he was 12. His father often told him being an Entertainer is in his blood. I also do humanitarian work, I volunteer to help the elderly and veterans. I've also worked with the Historical Society in my town and have been auctioned off for charitable causes.

His first time Acting in a movie was in 1998 in a short, filmed in Hollywood by (Sam Macaroni). In 2005 Dennis's lost his father to Cancer, the night he passed he told Dennis to go for his Dream as an Actor/Entertainer like his Grandfather before him and make your mother proud. A year later in 2006 at a party in Hollywood Dennis was asked by a casting agent if he wanted to act in Oceans 13, he said yes. Getting to work on the Warner Bros Studios lot and in Las Vegas, That led to Street Kings (working with Forrest Whitaker and Keanu Reeves) , and an Invitation to join the Screen Actors Guild. See Dick Run was his first Principal role that year. Returning to Boston in 2011 Dennis starting Acting again, Starting with Ted working (with an old friend Mark Wahlberg), then Hear comes the Boom (working with Henry Winkler), That's my Boy (working with Adam Sandler and also Peter Dante's Photo double),Then RIPD (working with Jeff Bridges and Ryan Reynolds ). 2012, Dennis played the lead in Daedalus, Dennis's first staring role, that was followed by, Angels Around Me playing Gangster Nick Tedeski, then Grown ups 2, Dennis was (photo double for Colin Quinn) and Featured in the main fight scene. Followed by the Judge (Working with Robert Downey Jr) and (Photo Double for Balthazar Getty), and American Hustle. In 2014s The Equalizer Dennis played a Boston Cop and shared the screen with (Denzel Washington) and old friend.

Dennis also Worked on the film Black Mass( with Johnny Depp), Bleed for this, (Ringside), Sea of Tree's, and The Disney film (Dennis was the Photo Double for (Beau Knapp)The Finest Hours followed by the Woody Allen film The Irrational Man, (working with old friend Joaquin Phoenix). In 2015 Dennis got to work with Jennifer Lawrence(again) and Robert Deniro in Joy, Directed by David O Russel, Also Broad Squad, a Pilot, Dennis Played a Boston Cop, did stunt driving with the Legend Buddy Joe Hooker. Then The Quite Passion based on the life of poet Emily Dickerson, a period piece. Featured in Central Intelligence working along side The Rock and Kevin Hart. Ghostbusters 3 was next up, working with Ozzy Osborne.

Next up was Bloody Donny's Fingers an Indie, Dennis playing Donny O' Bannon. In 2016 Dennis was cast as FBI Agent in Patriots Day about the Marathon Bombing, working with Kevin Bacon, and Director Peter Berg. Followed by Super Troopers 2, and Stronger, Chappaquiddick, Grace and Altar Rock. Dennis was Stand in and Photo Double for the Lead Actor Scott Adkins. Dennis is currently in Los Angeles working on the hit TV show Lethal Weapon as a detective, Tuesday 8pm on Fox.
---
Recent Work

Filmography
2016 Bloody Donny's Fingers (Short)
2016 Bleed for This - Ringside Spectator
2016 Ghostbusters - Security Guard #1
2016 Central Intelligence - Reunion Guest
2015 Broad Squad (TV Movie) - Police Officer
2013 American Hustle Casino - Entourage
2013 Labor Day - Lawyer
2013 Grown Ups 2 - Billy Ray Cyrus / Fighter
2013 R.I.P.D. - Police Officer/ SWAT /Dog Handler
2013 Angels Around Me - Nick Tedeski
2013 Gilded Lilys (TV Movie) - Doctor
2012 Here Comes the Boom - EMT
2012 That's My Boy - Guest
2009 See Dick Run - . Green
2003 Totally Busted (TV Series) Surprise Guest
All Films
Who Do You Think Would Win - Red Sox Fan - Ben Lewin
Daddy`s Home 2 - Audience - Sean Anders
Grace - Featured B/G - Tate Donovan
Untitled Detroit Project - Detroit Cop - Kathryn Bigelow
Chappaquidick - B/G - John Curren Super
Troppers 2 Local Jay Chandrasekhar
Altar Rock B/G Photo Double Andrzej Bartkowiak
Patriots Day FBI Analyst Peter Berg
Stronger Local David Gordon Green
Bloody Donnys Fingers Donny O Bannon Robert Tiemstra
The Purge 3 Voter/Secret Service James DeMonaco
Ghostbusters 3 Actor Paul Feig
Central Intelligence Standin Rawson Marshall Thurber
Coco Bar Tender Reza
The Quite Passion Pall Bearer Terence Davies
Manchester by the Sea Hospital Guest Kenneth Lonergan
Joy Funeral Guest David O Russell
The Finest Hour TownsMan/Photo Dble Craig Gillespie
Bleed for this Actor/ Feat. Ringside Martin Scorsesei
Unfinished Business Photo/B/G Ken Scott
Irrational Man Featured Professor Woody Allen
Sea of Trees Featured B/G Gus Van Zant
Black Mass Featured B/G Scott Cooper
Boy Choir Stage hand/B/G Francois Girard
Infinitely Polar Bear Actor Maya Forbes
The Equalizer Boston Cop Featured Antoine Fuqua
American Hustle Casino Entourage David O. Russell
The Judge Driver/BG, Photo Double David Dobkin
Labor Day BG / Lawyer Jason Reitman
Grown Ups 2 Billy Ray 80's character,
photo dble, Fighter/Car Dennis Dugan
Deadalus Lead Actor/ Deadalus BMP Multimedia
Angels Around Me Nick Tedeski Stephen Josey
Ted 2 Actor Seth MacFarlane
My Fathers Son/Short Film Gangster Nathan Firn
RIPD Police Officer/ SWAT /Dog Handler Robert Schwentke
Thats my Boy BG / Wedding guest Sean Anders
Here Comes the Boom EMT Frank Coraci
Ted BG / Bike Rider Seth MacFarlane
See Dick Run Mr. Green Dwayne Smith
Street Kings Waiter/FireFighter/Internal Affairs David Ayer
Oceans13 Hotel guest (Las Vegas) Steven Sodenberg
Television
Lethal Weapon - Detective - FOX
Code Black - CHP - CBS
Perfect Citizen - Tourist - CBS
Broad Squad - Boston Cop - ABC Corky
Olive Kitterridge - B/G Waiter- HBO
Hatfields & McCoys - Hooded Figure - NBC Family
Clear History- Stand in/BG - Larry David
Gilded Lilies - Doctor in 1895 - Disney
Tough Love - Guest -Sandra Petco - VH1
Totaly Busted - Surprise Guest - Playboy TV
Chasing Life - Reporter/Const.Worker - ABC Family
---